Technology is great…when it works.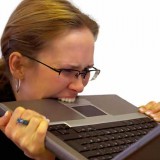 Your technology – computers, printers, software, security – is an investment. It needs to be maintained to ensure it is has been a worthy investment.
We can help.
Data Protection
Technology Assurance Plan (TAP)
Training
Implementing a Technology Refresh Cycle will keep your organization on budget and moving forward.